Bay Area Legal Services is building a panel of volunteers interested in helping low-income residents affected by COVID-19-related issues.
The COVID-19 pandemic has created uncertain and challenging times, and we find the legal landscape and needs of our clients changing rapidly. Our volunteers play an integral role in delivering legal services to our community.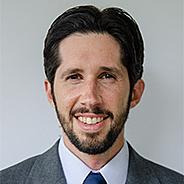 To continue our services and expand our ability to help those affected, we need your help!
The Volunteer Lawyers Program expects a spectrum of legal issues needing expertise from all areas of law – from foreclosures and evictions to debt relief and consumer issues to problems with Social Security and public assistance benefits.
We are currently in need of volunteers to work remotely, providing help with telephone intake and legal advice by phone. This ensures the safety of both our clients and our volunteers, while still extending valuable services.
If you are interested in providing COVID-19 pro bono assistance, you are encouraged to register to volunteer and select "COVID-19" when submitting your form.
COVID-19 Legal Resources
We recommend the following resources:
Available Cases
To be added. Check back again soon. In the meantime, view all available cases.
Still have questions?
If you live or have a case in Hillsborough, Manatee, Pasco, Pinellas or Sarasota counties, we may be able to help.