The Thirteenth Judicial Circuit 2023 Pro Bono Service Awards
The Sixteenth Annual 13th Judicial Circuit Pro Bono Service Awards recognizes individuals, law firms, and organizations, as well as attorneys who performed 20 or more hours of pro bono service, to honor their outstanding contributions of pro bono legal services to the community in 2022.
The award nominations were submitted to the 13th Judicial Circuit Pro Bono Committee. The ceremony was hosted by the Committee and the Volunteer Lawyers Program of Bay Area Legal Services. The ceremony was sponsored by Foley & Lardner, LLP, Hill Ward Henderson, and Crossroads for Florida Kids.
Award Recipients
These awards recognize a Hillsborough County lawyer, law firm, or organization that made significant contributions of pro bono legal services in 2022. Pro bono legal services are legal services provided to poor individuals or to charitable organizations whose primary purpose is to provide non-legal assistance to low-income community members.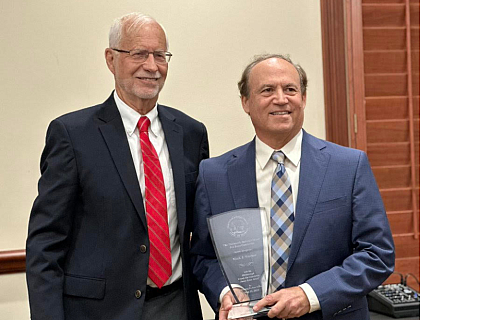 The Hillsborough County Bar Association's Jimmy Kynes Pro Bono Service Award
Mark Wolfson
Partner, Foley & Lardner
This award recognizes a Hillsborough County attorney who for many years has made significant contributions to ensure legal services are available to persons who otherwise could not afford them.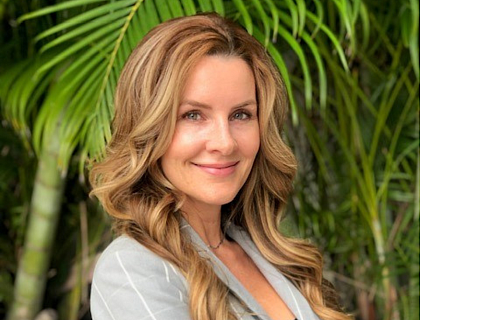 Outstanding Pro Bono Service by a Lawyer
L. Carina Cutter
Corporate Legal Advisor, Quorum Software
This award recognizes an individual lawyer who provided outstanding pro bono services in 2022.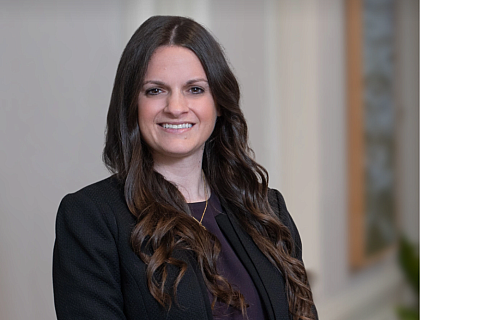 Outstanding Pro Bono Service by a Young Lawyer
Nicole Duga Walsh
Shareholder, Hill Ward Henderson
This award recognizes an individual lawyer who is under the age of 36 or has been practicing for five years or less who provided outstanding pro bono services in 2022.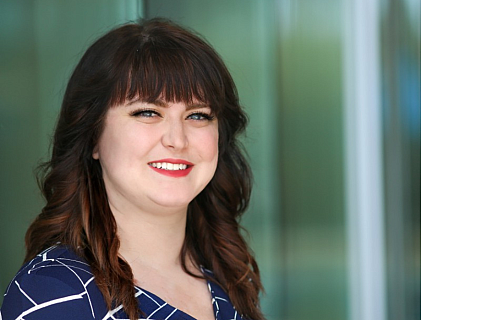 Outstanding Pro Bono Service by a Paralegal
Hannah Schwartz
Paralegal, Prescott Legal
This award recognizes an individual paralegal who provided outstanding pro bono services in 2022.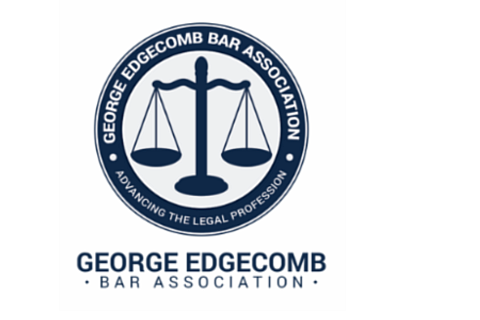 Outstanding Pro Bono Service by an Organization
George Edgecomb Bar Association (GEBA)
This award recognizes a pro bono organization or any other type of organization, including bar associations or divisions of bar associations and charitable, professional, civic, or religious organizations that provided outstanding pro bono services in 2022.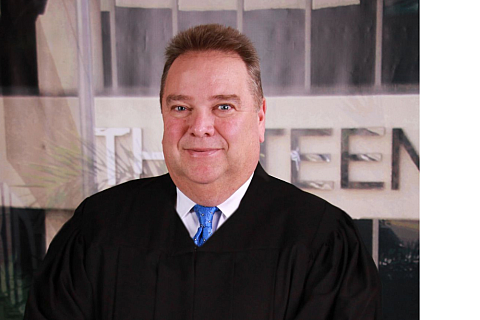 2023 Florida Bar Distinguished Judicial Service Pro Bono Award
Chief Judge Ronald Ficarrotta
Thirteenth Judicial Circuit
Presented by the chief justice, this award is given for outstanding and sustained service to the public, especially as it relates to support of pro bono legal services.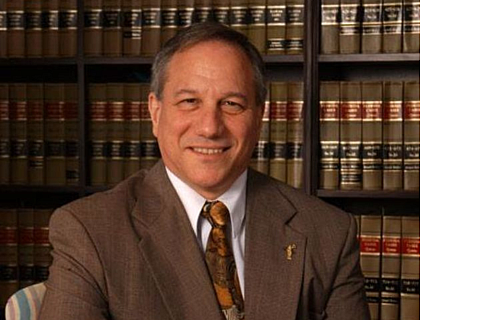 2023 Florida Bar President's Pro Bono Service Award for the 13th Judicial Circuit
Harley Herman
Law Office of Herman and Herman
This award is given to an outstanding attorney for each of the state's 20 judicial circuits and to an outstanding attorney among the out-of-state Florida Bar members.
100+ Pro Bono Hours
Timothy Andreu
Rosemary Armstrong
Steven Barber
Brandon Breslow
Carina Cutter
Evan A. Dix
Jacob Duval
Nancy Faggianelli
Paul Figueroa
Jon Gatto
Elizabeth Hapner
Steve Hearn
Harley Herman
Timothy Hunt
Jenay Iurato
Nancy Jacobs
Lisa Kilbride
Peter King
John Lamoureux
Joseph Lang, Jr.
Jordan Maglich
Michael Matthews
Daniela Mendez
A.J. "Stan" Musial
Maria Pavlidis
Emily Plakon
Craig Rothburd 
Ella Shenhav
Gilbert Singer
Dylan Thatcher
Lauren Valiente
Nicola Duga Walsh
Mark Wolfson
Katherine Yanes
J. Ryan Yant
50-99 Pro Bono Hours
Lauren Ayers
Sarah Barney
Jaide Beverly
Cecilia Bidwell
Dane Blunt
Shelton Bridges
Karen Buesing
Marina Choundas
Victoria Clark
Matthew Conigliaro
Alyssa Cory
Jamil Daoud
Andrea Darling de Cortes
Tyler Derr
Caroline Dunkle
Giovanni Giarrantana
Leonard Gilbert
Sarah Iacomini
Cathy Kamm
Melodie Khosrovani
Kristi Kiernan
Nathaniel Lacktman 
Sarah Lahlou-Amine
Heather Lee
Rontavian Mack
Eden Marcu
Timothy Martin
Scott McLaren
Olivia Mejido
George Melendez
George Meyer
Alexa Nordman
Sarah O'Rourke
Kristin Padgett
Adriana Paris
Jason Quintero
Amanda Reagan
Gary Sasso
Chris Shand
Samantha Sibley
Tori Simmons
John Coy Stull 
Charles Stutts
Kenneth Tinkler
Stephen Todd
Jessica Vander Velde
Julian Velez
Natanel Wainer
W. Cary Wright
20-49 Pro Bono Hours
Jacqueline Acosta
Adam Alaee
Jordan August 
Razvan Axente
Haley Ayure
Ashley Banks
Sheron Bass
Jordan Behlman
Elise Berry 
David Beyer
Joseph Bobo
Yova Borovska
Jason Brant
Aimee Canty
Blair Castle
Anitra Clement
Nicholas D'Amico
Heather DeGrave
Andrew Del Real
Michael De Maio
Shana Duehring
Steven Dupre
Estefania Fakes
Kristin Fanto 
Ajla Fatkic
Nathaniel Foell
Robert Freedman
Joel Giles
Barbara Ginn
Andrew Goring
Sarah Gotlieb
Nathan Gruman
Gabriella Guariniello
Matthew Hall
C. David Harper
Rebecca Harris
Chelsea Harrison
Erica Healey
Donald Hemke
Gordon Hill 
Carol Hinds
Alexis Jackson
Lorien S. Johnson
Melanie Kalmanson
Michael Kangas
Sarah Kay
Cristin Keane
Anne Kelley
Michael Kolcun
Michelle Lambo 
Kellie Llona
Malinda Lugo 
Aaron Maguregui
Troy Mainzer
Kathleen McLeroy
Charles Moore 
Kristen Murphy
Praveena Nallainathan
Bill Navas
Luigi Orengo, Jr. 
Alexandra Palermo 
Terri Parker
Rinky Parwani
Scott Pence
Patrick Reid 
Clara Rokusek
Olin Shivers
Christopher Smart
Joseph Swanson
Lavinia Vaughn
Lea Vero
Kris Verra
Al Ward
Morris Weinberg
Trae Weingardt
Randolph Wolfe
Eleanor Yost
Apply for Services
If you live or have a case in Hillsborough, Manatee, Pasco, Pinellas or Sarasota counties, we may be able to help.