Justice Works! The Campaign for Bay Area Legal Services
Thursday, January 14, 2021
5:30 p.m. - 6:30 p.m.
This event will formally launch Bay Area Legal's first-ever comprehensive three-year campaign: Justice Works!
Hosted by Thaddeus Bullard, aka WWE Superstar Titus O'Neil, an accomplished athlete, global entertainer, and philanthropist.
Justice works to root out the inequities that keep people in poverty.
Communities Need Civil Legal Aid
When people face legal challenges that can risk their safety, quality of life, or well-being, legal aid intervenes—preventing them from falling deeper into poverty, and providing them with a second chance.
We know that justice works! Our advocacy is life-changing. Civil legal aid removes barriers to opportunity, empowers individuals and families, and provides stability that our clients need to enjoy greater engagement in their communities.
The Justice Works! Campaign is a comprehensive three-year effort to raise the critical funds needed to sustain and grow our programs. Support for this campaign will fund program-wide operating costs and special programs like our Veterans Medical-Legal Partnership Initiative.
The complex issues we help solve:
Protecting seniors from scam artists and abusive family members 
Advocating for the legal rights of children in foster care 
Ensuring domestic violence survivors have the legal protections they need
Giving veterans access to mental and physical health benefits
and much more!
We cannot meet the growing demand for our services.
We support
16,252
individuals, families, and community groups.
But receive
58,145
callers and online applicants seeking legal services.
Americans report
86%
of their civil legal problems go under/unsupported.
For veterans
50%
of the top issues that lead to homelessness can only be solved with legal aid.
Meet Our Donors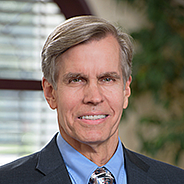 Still have questions?
If you live or have a case in Hillsborough, Manatee, Pasco, Pinellas or Sarasota counties, we may be able to help.