The Collective Sponsorship Opportunity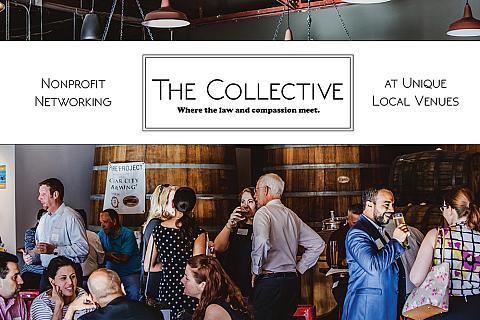 Sponsor the Next Collective Happy Hour Event!
The Collective is a group of socially conscious and public-spirited friends who believe that access to justice is fundamental to the wellbeing of our community. The purpose of The Collective is to cultivate relationships, gain exposure, increase funding for civil legal aid and, most importantly, have fun doing it!
Your sponsorship will provide refreshments and all-around merriment to 75+ legal professionals and community influencers for The Collective's happy-hour event.
The events are held bi-monthly and are hosted at unique venues, bars, and restaurants around Tampa Bay.
Be the center of attention and enjoy your organization's name in front of 75+ legal and non-legal local professionals. The Collective hosts both seasoned and novice professionals networking in support of civil legal aid. Attendee workplaces include Hill Ward Henderson, Allen Dell, PA, Shumaker, Chameleon Printing, United Way Suncoast, Stichter, Riedel, Blain & Postler, P.A., The Community Foundation of Tampa Bay, and many, many more.
The Perks
Your business's name listed as the sole event sponsor of our happy hour. Company logo displayed on all event emails, invitations, and materials.
Company name posted on The Collective Facebook and LinkedIn communities, and on the Bay Area Legal Services website.
Exposure to hundreds of professionals in the Tampa Bay area, many of whom have ties to the legal community.
The satisfaction that your support is helping to make our community a safe and fair place to live. Bay Area Legal Services brings access to justice to foster children, disabled seniors, veterans, and other disadvantaged individuals and groups in our community.
For More Information
Contact the Development Team at development@bals.org or 813.232.1222 ext. 156.
Apply for Services
If you live or have a case in Hillsborough, Manatee, Pasco, Pinellas or Sarasota counties, we may be able to help.