Florida Veterans Legal Helpline: (866) 486-6161
The Veterans Legal Helpline is available to eligible veterans living in Florida. To apply for services, call (866) 486-6161, Monday-Friday, 9.a.m.-4:30 p.m. If your matter is not an emergency, you can also apply online anytime.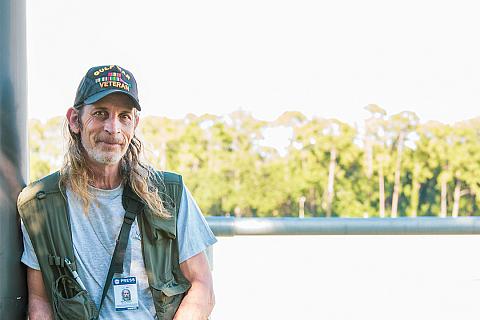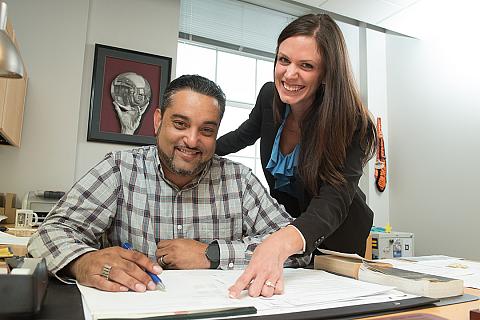 The Major General Ernest A. and Marilyn Bedke Veterans Law Center began at Bay Area Legal Services in 2018 as a way to offer more services to veterans and their family members. We give advice and help over the phone and in person in our offices, and we have Medical Legal Partnerships with Bay Pines VA Medical Center and James A. Haley Veterans' Hospital. Through our Florida Veterans Legal Helpline, our attorneys provide compassionate and effective legal assistance to veterans around Tampa Bay and throughout the State of Florida.
Types of Cases We Handle*
Veterans Benefits:
Initial claims and appeals
Discharge upgrades
Character of discharge review
Family Cases:
Divorce
Custody and timesharing
Modifications of child support
Housing Cases:
Problems with your landlord
Foreclosure
Drivers Licenses:
Suspensions due to child support
Problems obtaining IDs
Social Security:
SSI and SSDI initial claims
Advanced Directives:
Living will and health care surrogate
Criminal Records:
*Sometimes we can only offer advice — not full representation — on all matters listed above due to our limited resources and high caseloads.
Who We Serve
The Veterans Law Center provides services to all who served in the military and meet our eligibility requirements. Our clients include combat and non-combat veterans, veterans who have experienced MST, and Guard and Reserve veterans. We do not have any restrictions on the basis of your characterization of your discharge.
Cases We Do Not Handle
We do not help with criminal, traffic, personal injury, medical malpractice or other fee-generating cases. We also do not handle class action cases.
How Much Does it Cost?
All advice and assistance is free if you meet our income and case requirements.
Before we can decide to accept you as a client, we need to learn the facts of your case, find out your goals, and see if you are within our income and asset limits.
The Florida Veterans Legal Helpline is funded by the Florida Department of Veterans Affairs and managed by Bay Area Legal Services.
Apply for Services
If you live or have a case in Hillsborough, Manatee, Pasco, Pinellas or Sarasota counties, we may be able to help.