Bay Area Legal Services Instates 2023 Board of Directors
Bay Area Legal Services Swears-In New Leaders and Welcomes Members to 2023 Board of Directors
The Honorable J. Logan Murphy swore in Tori C. Simmons as Chairperson of Bay Area Legal Services' Board of Directors virtually via Zoom during the group's most recent quarterly Board meeting. Other officers sworn in include Chairperson-Elect, Sarah Lahlou-Amine; Treasurer, Vivian Cortes Hodz; and Secretary, Jeffrey E. Cox. 
Simmons is a shareholder at Hill Ward Henderson, her practice focusing on complex commercial litigation. She has been involved with Bay Area Legal in many ways, serving on both the Audit & Finance Committee and Sustaining Law Firm Committee. In addition, she is a strong advocate of pro bono efforts, serving as Co-Chair of the Thirteenth Judicial Circuit Pro Bono Awards Committee.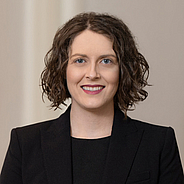 Filling vacancies on the Board of Directors are Craig E. Rothburd (Craig E. Rothburd, P.A.), Christine L. Derr (Harris, Hunt & Derr, P.A.), and Evan M. Malloy (Foley & Lardner LLP). Not all are new members, as Rothburd previously served on the Board. In addition, he is the Immediate Past Chairperson of Bay Area Legal's Development Council, having helped launch the Justice Works! Campaign in 2020. Derr and Rothburd have both engaged with pro bono work and their respective firms are longtime Sustaining Law Firms. Malloy's firm is a major pro bono contributor.
Apply for Services
If you live or have a case in Hillsborough, Manatee, Pasco, Pinellas or Sarasota counties, we may be able to help.