FosterPower Featured on News Channel 8
FosterPower, a project of Bay Area Legal Services, was recently featured on WFLA News Channel 8. Through the FosterPower app and website, foster youth across Florida have free digital access to vital information on their benefits, protections, and legal rights.
Read the full story HERE.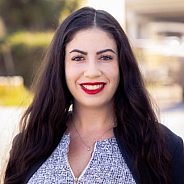 Apply for Services
If you live or have a case in Hillsborough, Manatee, Pasco, Pinellas or Sarasota counties, we may be able to help.