Low-Income FL Veterans Now Have Access to Statewide Legal Helpline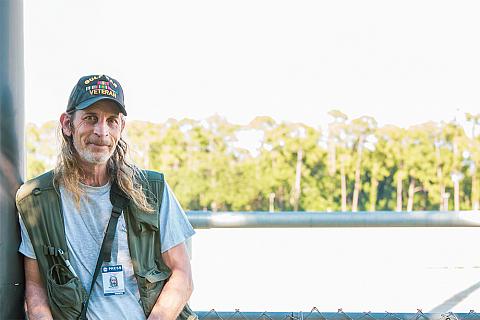 Legal Aid Advocates Hope to Set the Standard for Other States
Tampa, FLA – The Florida Legislature approved $500,000 in funding to staff and launch a statewide Veterans Legal Helpline Project. The Florida Department of Veterans Affairs has partnered with Bay Area Legal Services to lead the initiative, which is now underway.
"The funding will provide more veterans with access to justice who would otherwise be rejected due to their location or income, despite not being able to afford an attorney," said Alexandra Srsic, managing attorney of the Major General Ernest A. and Marilyn Bedke Veterans Law Center at Bay Area Legal. "Our goal is to create a model program for delivery of legal services to veterans around the state, and we hope that it will be replicated by other projects around the country."
The Legal Services Corporation (LSC), which provides the majority of legal aid funding nationally, establishes a maximum income level equivalent to 125% of the Federal Poverty Guidelines. This means that a veteran living in a single-person household with an income of just $16,000 per year could be considered over-income and denied service.
Bay Area Legal will staff two full-time attorneys to answer the statewide helpline and assist with a range of legal issues, such as housing, benefits, family law, consumer law, and others. The project also includes funding to sub-contract with Jacksonville Area Legal Aid and Legal Services of North Florida and to hire a fulltime attorney specializing in veterans' issues for each service area.
Rob Robinson is a disabled veteran who received legal assistance from Bay Area Legal last year after his house became unlivable following a severe storm. When the owner of Rob's temporary housing tried to evict him, Bay Area Legal stepped in to give him time to relocate."The impact was far greater than a simple move to clean, safe housing for myself and my old dogs. The security was a critical part of my own recovery," said Robinson. "I was able to make a first step to regaining a purpose and place in the world."
The Veterans Legal Helpline is in the process of being fully staffed to help more clients like Rob Robinson. Veterans can now reach the helpline at 866.486.6161.
Bay Area Legal Services provided legal aid to 16,889 individuals, families, and community groups last year. The organization offers legal counsel for veterans, domestic violence survivors, foster children, disabled seniors, and other low-income community members. For more information about Bay Area Legal Services or to donate, visit bals.org.
Apply for Services
If you live or have a case in Hillsborough, Manatee, Pasco, Pinellas or Sarasota counties, we may be able to help.