Temporary Eviction Halts Leave Tenants with Uncertainty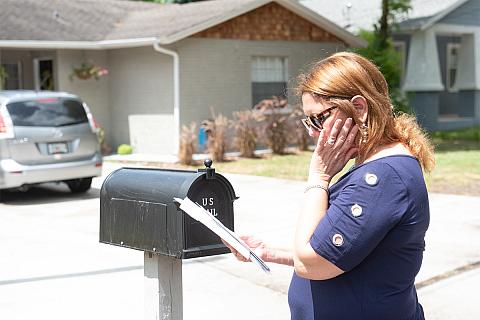 What COVID-19 Could Mean for Lawyers Helping the Most Vulnerable.
Tampa, FLA – The Hillsborough County Sheriff's Office suspended the posting of writs of possession, the final notice in the eviction process before removal from the property until April 20th. Yesterday, an order from the Florida Supreme Court expanded this protection. The order suspended all clerks' offices in the state from the requirement to issue writs of possession through the close of business on Friday, April 17, 2020. However, landlords are still able to file evictions and attempt to move the case forward. This is often leaving tenants confused and unclear about what action to take.
COVID-19 presents an unprecedented situation for the court systems—one that is likely to cause congestion and confusion during an already tumultuous time. In theory, as of today, a landlord can still file an eviction, get a private process server to serve the papers or post a notice themselves, (without the Sheriff). They can then wait five days, not including weekends and holidays, and potentially file a request for a default, one of the last steps before a writ of possession. It would then be up to the clerk and/or Judge to decide whether to continue the eviction process.
If a tenant has a legal defense and needs to make a deposit of rent owed into the court registry as required by law to avoid a default, they are faced with the challenge of going to the courthouse to file a response to the eviction or deposit. This poses a precarious dilemma for individuals with underlying health conditions, those in self-observation or quarantine and those who tested positive for COVID-19. Presently, there is no official guidance about these situations. 
Bay Area Legal Services, a nonprofit law firm, is often the only source of free legal help for low-income people in the Tampa Bay area. Hiring an attorney is not an option for those already strapped for cash due to the closure of many businesses—businesses who employ hourly and low-income workers.
Attorneys at Bay Area Legal Services have adopted a work from home environment, and are providing advice and counsel to those affected by the crisis over the phone.
Aside from housing, the nonprofit law firm expects many other legal issues to arise from the pandemic including consumer and employment issues, an increase in domestic violence cases due to the CDC's "social distancing" regulations, along with housing, employment, and disability discrimination.
Due to high demand, Bay Area Legal Services is currently in need of volunteer attorneys to work remotely on pro bono client matters. To join Bay Area Legal Services efforts to protect the housing, health care, safety, and security for low-income families in our community, visit bals.org to donate or volunteer.
About Bay Area Legal Services: Bay Area Legal Services is a nonprofit law firm of skilled, professional attorneys whose objective is helping the most vulnerable members of our community. We protect the legal rights of children in foster care, give veterans access to mental and physical health benefits, protect seniors from scam artists and abusive family members, ensure domestic violence survivors have the legal protections they need, and much more. Please visit us at www.bals.org.
Apply for Services
If you live or have a case in Hillsborough, Manatee, Pasco, Pinellas or Sarasota counties, we may be able to help.