Titus O'Neil's Bullard Family Foundation and Bay Area Legal Services Partner To Bring Access to Justice
Bay Area Legal Services Will Provide Free Legal Intakes and Trainings at the Prosperity Center
Through the generous support of the Bullard Family Foundation and the Metropolitan Ministries Inspire Hope Initiative, our Bay Area Legal Services attorneys will be offering free legal intakes and legal rights trainings onsite at The Prosperity Center for the next two years, beginning in February 2022. The Prosperity Center, located at Sligh Middle Magnet School, is a Bullard Family Foundation project. The center holds workshops for the Sligh Magnet Middle School, Dr. Carter G. Woodson PK-8, Foster Elementary School, and James Elementary School communities. The workshops cover a variety of topics including financial literacy, tax preparation and legal information.
In preparation of this initiative, Bay Area Legal Services Attorney, Calli Burnett, connected with project managers, and school staff, as well as conducted a 'Legal Needs Assessment' to determine the legal needs and best ways and times to meet with clients. After surveying the communities, a schedule of monthly legal rights trainings was created. The trainings focus on legal topics that the communities requested including: bankruptcy, eviction, family law, garnishment, employment, living wills, temporary custody, special education, public benefits, and expungement.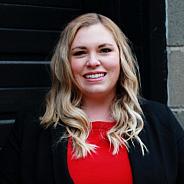 Open drop-in intakes will occur at the Prosperity Center the first Tuesday of each month from 8-11 am, and the monthly training schedule is below.
Tues, Feb 15th – Bankruptcy
Wed, March 16th - Eviction 101
Tues, April 19th - Family Law Basics
Tues, May 17th - Garnishment/Collections
Tues, June 14th - Success Seminar -Employment
Tues, July 19th- Landlord/Tenant Rights and Responsibilities
Tues, Aug 16th- Living Wills and Health Directives
Tues, Sept 13th - Temporary Custody
Wed, Oct 19th- Special Education Basics
Wed, Nov 15th- Public Benefits
Tues, Dec 13th- Expungement
Bay Area Legal Services is proud to partner with Thaddeus Bullard (aka WWE Global Ambassador Titus O'Neil) and everyone at the Bullard Family Foundation to bring lasting change in the form of equal access to justice.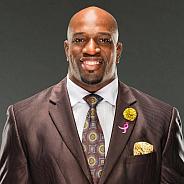 This project allows Bay Area Legal Services to meet clients where they are, in the community, and work in partnership with many other nonprofit agencies working in the community to decrease poverty, stabilize, and advance families in zip code 33610.
Apply for Services
If you live or have a case in Hillsborough, Manatee, Pasco, Pinellas or Sarasota counties, we may be able to help.