Bay Area Legal Services Named Tampa Bay Times Top Workplace in 2020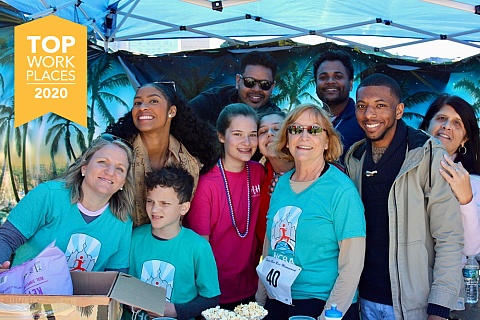 Bay Area Legal Services has again been selected as one of The Tampa Bay Times' Top Workplaces.
These lists distinguish companies in the Tampa Bay Area as great places to work based on the employee surveys conducted within the organization.
Since 2017, Bay Area Legal Services has grown its staff by more than 30% to meet the community's need for access to legal aid.
Even with the significant recent growth, the organization supports the capacity of its employees to live balanced lives. As of 2020, the average tenure for Bay Area Legal employees is 9.6 years—more than double the national average.
Bay Area Legal Services has provided free legal assistance to low-income residents in the Tampa Bay area for over 50 years. The employees take pride in their work to protect the legal rights of children in foster care, give veterans access to mental and physical health benefits, prevent seniors from potential scams and abusive family members, ensure domestic violence survivors have the legal protections they need, and much more.
The Tampa Bay Times published the complete list of Top Workplaces on April 5, 2020. To view the list, go to tampabay.com/topworkplaces.
Apply for Services
If you live or have a case in Hillsborough, Manatee, Pasco, Pinellas or Sarasota counties, we may be able to help.