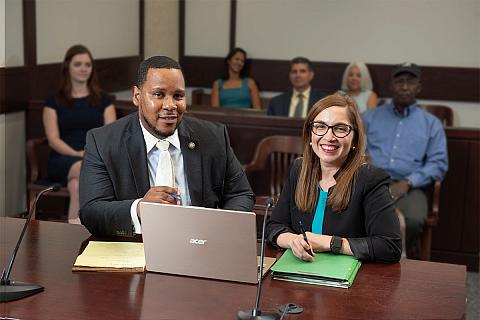 Justice Lovers strengthen our community by donating both time and treasure to Bay Area Legal Services. Thank you for your commitment to creating pathways to justice.
Deborah K. Adles
Rebecca C. Bell
Carolina Y. Blanco
Cory A. Brandfon
Angela P. Bryant
Melinda L. Budzynski
Allison P. Burd
Charles W. Callahan III
Citi's In-House Counsel
Kraesly M. Creek
Martha A. Curtis
Mischelle C. D'Angelone
Heather A. DeGrave
Amy L. Drushal
Suzanne Ennis
Katelyn M. Ferry
Daniel R. Fogarty
Laura M. Gallo
Michelle Garcia Gilbert
Matthew B. Hale
Elizabeth L. Hapner
Harley Herman
Sami J. Hijab
Matthew J. Hitchcock
Judy L. Hoffman
Ian P. Hudson
Scott C. Ilgenfritz
Vashti Jattansingh
Lorien Smith Johnson
Michael R. Kangas
Kathleen Kloiber Koch
Samantha R. Koko
Jessica S. Kramer
John J. Lamoureux
Tee H. Lee
Sterling R. Lovelady
Sherry R. McDonald
Antina L. Mobley
William E. Muñiz
Kimberly M. Murray
Rachel B. Oliver
Mark H. Osborne
Sara K. Peacock Bartos
Eliane I. Probasco
Craig E. Rothburd
Susan S. Sandler
Alex M. Sarsfield
Lyndsey E. Siara
Tori C. Simmons
Harrison E. Standley
Scott A. Stichter
Jeanne T. Tate
Jessica C. Tien
J. Ryan Yant
Melinda L. Budzynski
Alexander Caballero
Jeff E. Cox
Martha A. Curtis
Sharon Docherty Danco
Megan P. Dempsey
Wendy J. DePaul
Amy L. Drushal
Suzanne A. Ennis
Daniel R. Fogarty
Caycee D. Hampton
Elizabeth L. Hapner
Sam J. Hijab
Lorien Smith Johnson
Michael R. Kangas
Sarah E. Kay
Kristin R. Kirkner
Sarah Lahlou-Amine
Katherine Logue
Sterling R. Lovelady
Dennis M. McClelland
Mark H. Osborne
David W. Persky
Eryn E. Riconda
Craig E. Rothburd
Alan R. Sandler
Christopher W. Smart
J. Coy Stull
LaVinia J. Vaughn
Apply for Services
If you live or have a case in Hillsborough, Manatee, Pasco, Pinellas or Sarasota counties, we may be able to help.