Bay Area Legal Services, Legal Services of Greater Miami, and Community Legal Services of Mid-Florida, Inc. Receive Technology Grants from the Legal Services Corporation
WASHINGTON – The Legal Services Corporation (LSC) announced today that three Florida legal aid organizations will receive Technology Initiative Grants (TIG) to improve their use of technology in assisting low-income Floridians with civil legal needs. The recipients are Bay Area Legal Services, Inc.; Legal Services of Greater Miami, Inc.; and Community Legal Services of Mid-Florida, Inc.
Established in 2000, LSC's TIG program supports legal aid organizations in developing and replicating technologies that improve efficiency and provide greater access to high-quality legal assistance.
"LSC's Technology Initiative Grants support projects that improve the delivery of legal services and information to people who would otherwise have to navigate the legal system alone," said LSC President Ronald S. Flagg. "These projects use technology to leverage scarce human resources and increase access to justice for low-income individuals and families facing critical legal needs such as unemployment, evictions, or domestic violence."
Bay Area Legal Services will use a $274,032 grant to develop a web and mobile platform that empowers youth in foster care throughout Florida. The tools will increase youth awareness of their important legal rights—such as education and employment-training benefits—and educate them on various legal protections that help ensure their safety and wellbeing. The platform will provide foster youth several online self-help tools, including online videos and interactive interviews.
Legal Services of Greater Miami's $177,774 grant will support technology that strengthens the Florida Community Development Legal Project, a statewide collaborative that focuses on free and low-cost legal services for lower-income small business owners and other groups. The project's goal is to enhance economic opportunities and community services. The grant will help improve collaboration and the overall delivery of services.
Community Legal Services of Mid-Florida will use a $35,000 grant to expand existing information security efforts and protect the organization against the ever-increasing threat of cyberattacks. The project will include the drafting and adoption of security policies, an audit of current technology usage and needs, and the development and implementation of a staff training plan.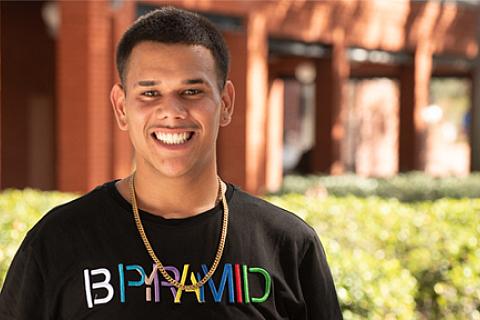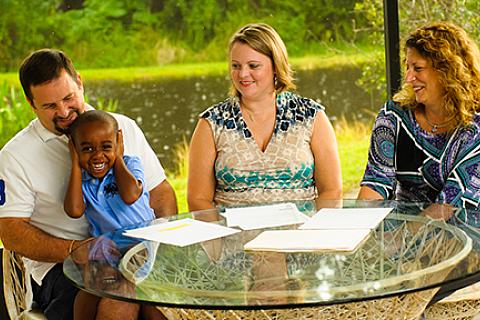 Members of Florida's congressional delegation congratulated Bay Area Legal Services on the grant.
Sen. Marco Rubio: "It's great news that Bay Area Legal Services was awarded this Technology Initiative Grant, which will help educate and empower youth in foster care throughout the state. I am grateful to Legal Services Corporation for their commitment to serving the foster care community and survivors of domestic violence."
Rep. Charlie Crist (FL-13): "I'm so grateful that funding secured through my seat on the House Appropriations Committee is being invested directly into our community, especially for Bay Area Legal Service to empower youth in foster care across the state. Thank you, Bay Area Legal Services, for the great work to support and empower our youth."
Rep. Gus Biliraksi (FL-12): "Bay Area Legal Services (BALS) does a tremendous job providing legal representation and advice to economically disadvantaged constituents. This year, BALS will receive more than $274,000 to help 15,000 children in Florida's foster care system. In the past three years alone, more than 2,500 youth in Florida have aged-out of the foster care system without ever finding a permanent home. Many of these children have suffered greatly and are particularly vulnerable to exploitation and abuse. We have a moral obligation to support these children and give them the best possible start in life. Through this grant, BALS will be able to support that goal by offering these children critical guidance about their legal rights. I am thrilled to see expanded availability of these critical services within our community."
Rep. Kathy Castor (FL-14) "Bay Area Legal Services has long been a force for good across the Tampa Bay area, providing our neighbors with pathways to financial security and independence. The new Legal Services Corporation grant will benefit countless Floridians in foster care through an innovative online mobile platform designed to educate and empower. I am grateful for the work of Bay Area Legal Services and their success in attaining justice and stability for our neighbors."
The organizations are three of 29 recipients of 2021 TIG funding totaling more than $4 million.
Legal Services Corporation (LSC) is an independent nonprofit established by Congress in 1974 to provide financial support for civil legal aid to low-income Americans. The Corporation currently provides funding to 132 independent nonprofit legal aid programs in every state, the District of Columbia, and U.S. territories.
Source
Legal Services Corporation
Apply for Services
If you live or have a case in Hillsborough, Manatee, Pasco, Pinellas or Sarasota counties, we may be able to help.