Citi Donates $10K to Bay Area Legal to Help Those Hit Hardest by COVID-19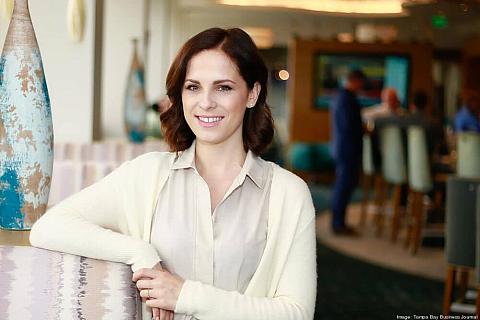 Volunteer Attorney Lauren Guerin spoke on Citi's pro bono and philanthropic support
The economic impact of the ongoing COVID-19 pandemic has placed a heavy burden on low-income and marginalized populations. As a response, Citi recently made a $10,000 contribution to Bay Area Legal Services, a local law firm providing free legal help to at-risk community members, such as isolated seniors, domestic violence survivors, people with housing insecurities, and many others.
Attorney Lauren Guerin, Assistant General Counsel at Citi, helped champion the additional support for Bay Area Legal, inspired by her pro bono work. Lauren shared her passion for access to justice with her fellow colleagues, Kristen Laramore and Sterling Ivey, who recognized the community impact Citi could make with this gift and brought it to fruition.
"Citi Legal has been partnering with Bay Area Legal Services for many years through various Intake and Family Forms Clinics," said Lauren. "Given the current needs of the organization, we felt compelled to step up for those hit hardest by the pandemic."
Citi's generous donation is the latest leadership support of the campaign for Bay Area Legal—Justice Works! The three-year campaign was launched in January 2021 to support low-income and marginalized people now struggling more than ever with legal issues resulting from the pandemic, such as housing insecurity, domestic violence, fraud, and unemployment.  
In addition to Citi's philanthropic support, the Citi Legal Team schedules an annual pro bono intake clinic through Bay Area Legal's Volunteer Lawyers Program to create access to justice for those navigating the court system. 
Last year, Citi's legal team participated in their first virtual intake clinic during the pandemic. Lauren noted that the virtual coordination through the Volunteer Lawyers Program was smooth and seamless despite the challenging circumstances.
"Giving back to the community is paramount to Citi culture," said Lauren. "Citi provides employees with a wide variety of volunteer opportunities year-round and even encourages staff to seek out their own initiatives (outside of Citi-sponsored events) by offering a paid 'Volunteer Day' each year."  
Jena Hudson, Pro Bono Manager at Bay Area Legal, said she is grateful that Citi attorneys choose to spend their Volunteer Day with Bay Area Legal's clients.  
Without a lawyer's assistance, the issues listed above can severely threaten the quality of life of low-income and marginalized people who cannot afford legal help. For those in the legal profession who are interested in giving back, Lauren shared some advice:
"Try something new. Be vulnerable. Most all of the skills required come naturally to trained lawyers and it means the world to those who could use an extra set of hands."
Citi attorneys are in the process of organizing their second virtual intake clinic to celebrate National Pro Bono Week, which runs from October 24th to the 30th. 
If your company is interested in supporting Bay Area Legal's programs with a corporate gift, visit bals.org/justiceworks or contact development@bals.org. Volunteer opportunities are also available at bals.org/volunteer, and personalized clinics can be arranged by contacting volunteer@bals.org. 
About Bay Area Legal Services
Bay Area Legal Services is a nonprofit law firm of skilled, professional attorneys whose objective is helping the most vulnerable members of our community. Our track record of legal success is enhanced by a culture of caring for the people we serve. We protect the legal rights of children in foster care, give veterans access to mental and physical health benefits, protect seniors from scam artists and abusive family members, ensure domestic violence survivors have the legal protections they need, and much more. Our clients do not have the income to hire private attorneys. Please visit us at www.bals.org.
About Citi
Citi, the leading global bank, has approximately 200 million customer accounts and does business in more than 160 countries and jurisdictions. Citi provides consumers, corporations, governments, and institutions with a broad range of financial products and services, including consumer banking and credit, corporate and investment banking, securities brokerage, transaction services, and wealth management.
 
Apply for Services
If you live or have a case in Hillsborough, Manatee, Pasco, Pinellas or Sarasota counties, we may be able to help.