Thank You 10-Year Sustaining Law Firms!
Bay Area Legal Celebrates Ten Years of Sustaining Law Firms
Each year, local law firms join forces through the Sustaining Law Firm campaign to show their passion for justice and giving back to the community. Last year, Bay Area Legal Services celebrated ten years of life-changing support from the legal community through the campaign. We are so grateful to all firms that have been a part of the campaign in the past ten years. We would like to give a special thanks to the 10-Year Sustaining Law Firms that have donated $350 per attorney to the mission since 2012.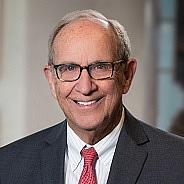 The following law firms have been a part of the campaign since its inception:
Gail Martin Abercrombie, P.A.
Banker Lopez Gassler, P.A.
Barnett, Kirkwood, Koche, Long & Foster
Law Offices of Jeffrey A. Berger, P.A.
Betts Mediation
Buell & Elligett, P.A.
Burnett Law, P.A.
Burr & Forman LLP
Carey, O'Malley, Whitaker, Mueller, Roberts & Smith, P.A.
Preston O. Cockey Jr., P.A.
Thomas E. Cone, Jr., P.A.
Cortes Hodz Family Law & Mediation, P.A.
de la Parte & Gilbert, P.A.
Richard W. Driscoll, P.A.
Greg W. Dworzanowski, P.A.
Epperson & Rich, PLLC
Fraser Himes, P.A.
Bruce S. Goldstein, P.A.
Leo D. Gomez, P.A.
Greco & Wozniak, P.A.
Melvia B. Green, P.A.
Gunn Appellate Practice, P.A.
Gunn Law Group, P.A.
Gunster
William E. Hahn, P.A.
Harris, Hunt & Derr, P.A.
Hill Ward Henderson
Law Offices of George Hunter, P.A.
A. Woodson Isom, Jr., P.A.
Edwin B. Kagan, P.A.
Joyce and Reyes Law Firm, P.A.
Kynes Markman & Felman, P.A.
Lauro Law Firm
Leon & Berg, P.A.
Vincent A. Leto, P.A.
Mark A. Linsky, P.A.
Mark E. Miller, P.A.
H. Lee Moffitt, P.A.
Catherine G. Novack, Retired
John H. Rains, III, P.A.
Rissman, Barrett, Hurt, Donahue, McLain & Mangan, P.A.
Kathryn L. Ritchie, P.A.
Rocke, McLean, & Sbar, P.A.
Irene M. Rodriguez, P.A.
Craig E. Rothburd, P.A.
Rumberger | Kirk
Rywant, Alvarez, Jones, Russo & Guyton P.A.
Sessums Black Caballero Ficarrotta, P.A.
Mark Shelton, P.A.
Silberman Law, P.A.
Cary R. Singletary, P.A.
Singletary Law Firm, P.A.
Sperry Law Firm
John E. Sullivan, P.A.
Jack L. Townsend, Sr., P.A.
Law Office of Edward H. Ward
Wenzel Fenton Cabassa, P.A.
Deborah Larned Werner, P.A.
Guerra King, P.A.
Charles S. White, P.A.
Wilkes & Associates, P.A.
Zuckerman Spaeder LLP
Apply for Services
If you live or have a case in Hillsborough, Manatee, Pasco, Pinellas or Sarasota counties, we may be able to help.