Bay Area Legal Services has received funding to develop a team dedicated to long-term recovery from hurricane and disaster survivors: The Disaster Relief Team.
We are a disaster recovery program focused on providing services to survivors of natural disasters and hurricanes to the COVID-19 health pandemic.
Our services cover a three-county region: Hillsborough, Pinellas, and Pasco. Displaced disaster victims, as long as they are currently living in these areas, are encouraged to apply for our services.
Our team readily provides legal services for disaster survivors, but also offers unmet social services needs through a dedicated case manager. Because of our widely-cast net of service, we can provide an extensive amount of assistance to needy clients (from bankruptcy to roof repairs).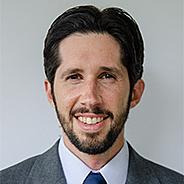 Disaster Training Resources
Disaster relief cases can span the spectrum of legal issues. Bay Area Legal Services' Disaster Relief Team has compiled several resources to help volunteer attorneys familiarize themselves with some of the most common problems facing our disaster relief clients. We encourage you to review these materials and provide feedback in a short 5-minute survey to help our team make improvements.
The pro bono training resources include five videos and links to additional resources:
If you are interested in learning more about pro bono training opportunities or would like to take on a disaster relief pro bono case, please contact Jason Susalla – jsusalla [at] bals.org.
To continue our services and expand our ability to help survivors, we need your help!
As part of the Volunteer Lawyers Program, we need volunteer attorneys who are willing to assist individuals impacted by natural disasters. No legal specialty is required, as numerous types of legal issues arise from disaster impacts. We also welcome any level of involvement, as we have plenty of clients simply in need of consultation and drafting simple legal documents – aside from those needing involved representation.
If you are interested in reviewing our disaster-related case summaries for pro bono assistance, you are encouraged to register to volunteer and select "Disaster Relief" when submitting your form.
Available Pro Bono Cases (July 2021)
For disaster relief cases, please contact Jason Susalla directly – jsusalla [at] bals.org.
Case #21-xxx1947 (Dissolution of Marriage – Hillsborough)
Our client has been served with a Dissolution of Marriage in which the spouse is requesting an unequal distribution of assets, and attempting to deprive the client of a fair divorce resolution. The opposing party is represented, and the client is in dire need of assistance in proceeding with the dissolution. The client is not able to afford an attorney and unable to navigate the proceeding pro se. The client has filed a pro se answer to avoid a default, but has not yet filed a formal answer and counter petition. The client needs review of marital assets, review and assistance with pleadings, and representation in a dissolution of marriage proceeding. A case management conference is scheduled for August 3, 2021.
Case #21-xxx4101 (Insurance Claim / Policy Review – Hillsborough)
Our client's home suffered damage due to hurricane Irma - severe roof damage that remains today. Shortly after the storm the client filed a claim with the active insurance policy, but was denied coverage because the policy was in his mother's, the previous owner's, name. The client has since secured a new policy in his name and made another attempt to file a claim, but was told that he was beyond the deadline for a claim and again denied. The client now needs legal assistance to determine whether he has a viable insurance claim through his policy coverage. The client needs review of his insurance policy, and consultation on his rights as a policyholder - and if practical, guidance on filing another claim to seek home repairs.
Case #21-xxx1336 (Probate Issue – Pinellas)
Our client's home was damaged during hurricane Eta, to the point where the property was boarded up due to code violations. Unable to live elsewhere, and forbidden from entering the property, the client was forced to live in his car for several months. The client is attempting to seek assistance for repairs, but has a property ownership concern stemming from a probate proceeding involving his deceased wife. Client is listed as the owner through property records, but a review of the probate documents is necessary to determine if others have a property interest impeding client's ability to seek assistance for property repairs. The client needs review of the probate documents to determine if there is a shared interest in the property. If others share interest in the property, they may be willing to sign over their interest to the client - and the client would benefit from consultation and guidance on this matter.
Case #19-xxx8305 (Modifying Last Will – Hillsborough)
Our client secured a will in approximately 2006. Since this time, the client has had changed circumstances and desires to modify the terms of his will. Work is expected to be remote.
Still have questions?
If you live or have a case in Hillsborough, Manatee, Pasco, Pinellas or Sarasota counties, we may be able to help.