Bay Area Legal Services has received funding to develop a team dedicated to long-term recovery from hurricane and disaster survivors: The Disaster Relief Team.
We are a disaster recovery program focused on providing services to survivors of natural disasters and hurricanes to the COVID-19 health pandemic.
Our services cover a three-county region: Hillsborough, Pinellas, and Pasco. Displaced disaster victims, as long as they are currently living in these areas, are encouraged to apply for our services.
Our team readily provides legal services for disaster survivors, but also offers unmet social services needs through a dedicated case manager. Because of our widely-cast net of service, we can provide an extensive amount of assistance to needy clients (from bankruptcy to roof repairs).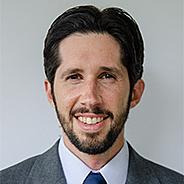 Disaster Training Resources
Disaster relief cases can span the spectrum of legal issues. Bay Area Legal Services' Disaster Relief Team has compiled several resources to help volunteer attorneys familiarize themselves with some of the most common problems facing our disaster relief clients. We encourage you to review these materials and provide feedback in a short 5-minute survey to help our team make improvements.
The pro bono training resources include five videos and links to additional resources:
If you are interested in learning more about pro bono training opportunities or would like to take on a disaster relief pro bono case, please contact Jason Susalla – jsusalla [at] bals.org.
To continue our services and expand our ability to help survivors, we need your help!
As part of the Volunteer Lawyers Program, we need volunteer attorneys who are willing to assist individuals impacted by natural disasters. No legal specialty is required, as numerous types of legal issues arise from disaster impacts. We also welcome any level of involvement, as we have plenty of clients simply in need of consultation and drafting simple legal documents – aside from those needing involved representation.
If you are interested in reviewing our disaster-related case summaries for pro bono assistance, you are encouraged to register to volunteer and select "Disaster Relief" when submitting your form.
Available Pro Bono Cases
For disaster relief cases, please contact Jason Susalla directly – jsusalla [at] bals.org.
Case #20-xxx2111 (Mobile Home Law – Pinellas County)
Our client sustained damage to her mobile home during hurricane Irma, partially caused by falling tree limbs. The home is now fixed, but the client fears that neighboring tree limbs are dangerous and could cause damage if another storm impacted the area. The trees are located on neighboring property owned by another mobile home park, and client has sought cooperation in tree trimming without success. The client seeks review of her prospectus and a consultation on mobile home law, exploring her rights and obligations as a mobile home owner.
Case #20-xxx2982 (Debt Relief and Chapter 7 Bankruptcy – Hillsborough County)
Our client is a low-income, disabled senior that lost employment shortly prior to Hurricane Irma in 2017. The hurricane impact initiated a series of events that led her debts to spiral out of control. The client is now saddled with numerous debts of which she is unable to pay with her only source of income - social security. Client will need a review of her debts and bankruptcy consultation, in addition to a likelihood of representation in a Chapter 7 Bankruptcy.
Still have questions?
If you live or have a case in Hillsborough, Manatee, Pasco, Pinellas or Sarasota counties, we may be able to help.