Bay Area Legal Services has received funding to develop a team dedicated to long-term recovery from hurricane survivors: The Disaster Relief Team.
Our unique team serves those who are survivors of Hurricane Irma or Maria. We are a disaster recovery program focused on services as they relate to one of these named storms.
Our services cover a five-county region: Hillsborough, Pinellas, Pasco, Manatee, and Sarasota. Displaced hurricane victims, as long as they are currently living in these areas, are encouraged to apply for our services.
Our team readily provides legal services for hurricane survivors, but also offers unmet social services needs through a dedicated case manager. Because of our widely-cast net of service, we can provide an extensive amount of assistance to needy clients (from bankruptcy to roof repairs).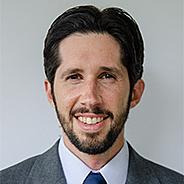 To continue our services and expand our ability to help survivors, we need your help!
As part of the Volunteer Lawyers Program, we need volunteer attorneys who are willing to assist individuals impacted by Irma or Maria. No legal specialty is required, as numerous types of legal issues arise from disaster impacts. We also welcome any level of involvement, as we have plenty of clients simply in need of consultation and drafting simple legal documents – aside from those needing involved representation.
If you are interested in reviewing our disaster-related case summaries for pro bono assistance, you are encouraged to register to volunteer and select "Disaster Relief" when submitting your form.
Disaster Training Resources
The Disaster Relief Team is currently working on pro bono attorney training videos. In the interim, we highly recommend these disaster training resources:
Available Cases
The following cases are from our Disaster Relief Team. If you are interested, please contact Jason Susalla (jsusalla@bals.org).
Case #19-xxx7975 (Real Property Deed Consultation and Drafting – Hillsborough)
Our client suffered home damage from hurricane Irma, is a low-income senior, and disabled - the client has expressed her interest in seeking a modified deed to ensure that her home will pass to her son and nephew outside of a probate proceeding. Client needs consultation on this option and potential drafting of new deed.
Case #19-xxx4536 (Trust Consultation and Drafting Documents – Hillsborough)
Client, a disabled, low-income victim of hurricane Irma, wants to get affairs in order. Client originally sought last will, but after consultation determined that she seeks a trust to ensure that her disabled son will have a home to remain in. Client cannot afford a private attorney to provide this service.
Case #19-xxx0864 (Probate Assistance – Hillsborough)
Our low-income client's mother passed away approximately 20 years ago intestate, in Tampa, Florida. The client did not know how to initiate probate action nor did she have the resources. According to the client, undistributed assets remain, including bank accounts she still receives statements for. Client is in need of review of these assets and guidance and assistance in potentially securing them.
Case #19-xxx5302 ( Insurance Litigation – Hillsborough)
The client was wrongly denied a claim and dropped by her insurance company in 2017 and had to secure another policy in 2018. The client was again dropped by the insurance carrier and she secured another policy in January 2020. The client previously consulted with an attorney and worked to reach a settlement with the insurance company regarding the 2017 claim, but this did not proceed. The issue has stalled and the client needs review and assistance in proceeding with possible litigation to resolve the insurance dispute.
Case #19-xxx2465 (SSI Assistance – Hillsborough)
Our client, a disabled survivor of domestic violence, is without income and in need of consultation and application assistance for SSI. Client needs instruction on her eligibility and assistance with the process.
Case #19-xxx3487 (Title Issue to Mobile Home – East Pasco)
Consultation and possible representation on securing title to mobile home, which client purchased over 30 years ago with cash and without documentation. Client has significant hurricane damage to home from 2017 and is unable to afford repairs. However, he has secured assistance for free repairs but must first provide a clear title proving his ownership of the home.
Case #19-xxx2111 (Mobile Home Law – Pinellas)
Our client sustained damage to her mobile home during hurricane Irma, partially caused by falling tree limbs. The home is now fixed, but the client fears that neighboring tree limbs are dangerous and could cause damage if another storm impacted the area. The trees are located on neighboring property owned by another mobile home park, and client has sought cooperation in tree trimming without success.
Case #19-xxx3071 (Drafting Last Will – Pinellas)
Hurricane victim and low-income veteran, client is seeking assistance in preparation of last will. Client has limited assets and is in need of help with estate planning through drafting will.
Case #19-xxx7406 (Probate Consultation – Pinellas)
Our client, a disabled veteran still dealing with significant damage to his home from hurricane Irma, seeks a thorough review of documents to advise on a probate action. The deed of the home at issue lists client and the estate of his step-father. The client alleges that he has quitclaim deeds from other heirs, but review of these is necessary to properly advise client on whether or not he would be able to secure home deed into his name alone (Client's goal) through probate proceeding. Furthermore, a will is present and needs review.
Still have questions?
If you live or have a case in Hillsborough, Manatee, Pasco, Pinellas or Sarasota counties, we may be able to help.
and we will call you back.