$208K Cy Pres Award Will Benefit Bay Area Legal Services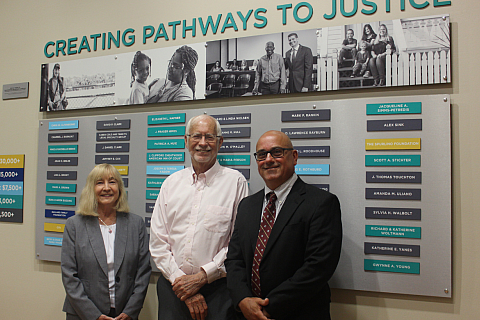 Deputy Director Joan Boles (left) and CEO Dick Woltmann (center) with Tony Cabassa (right) in front of the Hall of Justice.
Class Counsel, Luis A. "Tony" Cabassa, presented a $208,663.24 check to Bay Area Legal Services on Tuesday, April 18th, as the result of a cy pres award. The term cy pres is derived from a French phrase meaning "as near as possible," as cy pres awards are often designated when residual funds remain in a class action lawsuit.
This particular class action settlement was the result of "John G. Baja V. Costco Wholesale Corporation." The former alleged that the Defendant provided him and other putative class members with a COBRA Notice that did not adequately inform class members how to exercise their right to elect COBRA coverage. The Class was represented by Luis A. Cabassa and Brandon J. Hill of Wenzel Fenton Cabassa, P.A., and Marc Edelman of Morgan & Morgan, P.A.
"Tony Cabassa has been a long-time and effective supporter of Bay Area Legal Services," said Bay Area Legal CEO, Dick Woltmann, to whom the check was presented alongside Deputy Director, Joan Boles. 
While a member of Bay Area's Board of Directors, Tony served as Chairman. He has presented multiple cy pres awards and is recognized as a 'Legend' through our Justice Works! Campaign, having made a 3-year pledge at the highest giving level for individual donors. His firm, Wenzel Fenton Cabassa, P.A., has been a long-term Sustaining Law Firm. He is also a member of The Collective.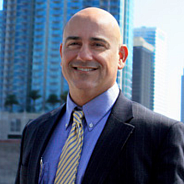 Apply for Services
If you live or have a case in Hillsborough, Manatee, Pasco, Pinellas or Sarasota counties, we may be able to help.