Bay Area Legal Services Awarded Grant From Pinellas Community Foundation
The Project Will Address Racial Inequities in the Wake of COVID-19
Bay Area Legal Services is the recent recipient of a Pinellas County Community Foundation 2021-2022 General Operating Grant. As a result of this funding, the St. Petersburg Team will research the impact of the COVID-19 evictions on communities of color in Pinellas County. With this research, Bay Area will produce a Racial Justice Strategic Plan and Project Trainings to improve the housing, health and educational outcomes for low-income residents of Pinellas County. The Team will engage in trainings and conversations with our social services partners, members of the legal community and local government to help reduce systemic racial inequities impacting our client community.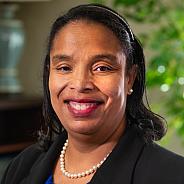 About Pinellas Community Foundation
Pinellas Community Foundation (PCF) is a charitable organization that offers support, resources, and information to address the needs of the people and nonprofit organizations of Pinellas County.
Source
Pinellas Community Foundation
Apply for Services
If you live or have a case in Hillsborough, Manatee, Pasco, Pinellas or Sarasota counties, we may be able to help.