Bay Area Legal Services Instates 2022 Board of Directors
Bay Area Legal Services Welcomes New Leaders and New Members to 2022 Board of Directors
The Board of Directors at Bay Area Legal Services held a virtual swearing-in ceremony at their most recent quarterly meeting. Judge Leslie Schultz-Kin swore in the following officers for the 2022 year: Chairperson, Andrew M. O'Malley; Chairperson-Elect, Tori C. Simmons; Treasurer, Sarah Lahlou-Amine; and Secretary, Vivian Cortes Hodz. O'Malley has over 40 years experience in commercial real estate law, and is Partner at Carey, O'Malley, Whitaker, Mueller, Roberts & Smith P.A. O'Malley has a longstanding relationship with Bay Area Legal Services, serving on the Audit Committee, serving many years as the Chairperson for the Sustaining Law Firm Committee, being a founding member of their nonprofit networking group, The Collective, and assisting with the launch of Bay Area Legal's comprehensive three-year campaign, Justice Works! O'Malley is also a Past-President of The Florida Bar Foundation.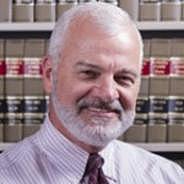 Filling vacancies on the Board of Directors, Bay Area Legal Services welcomed three new members: Linda L. Anderson Stanley - Equal Justice Works, Alex M. Sarsfield - Paskert Divers Thompson, and James "Jim" D. Thaler Jr. - Thaler Law Firm. Not all are new faces as Stanley previously worked as a Staff Attorney on the housing team, Team ABLE. Both Stanley and Sarsfield are active with pro bono work through the Volunteer Lawyers Program and active members of The Collective. Thaler has performed pro-bono legal work for various small business start-up companies and not-for-profit organizations.
Apply for Services
If you live or have a case in Hillsborough, Manatee, Pasco, Pinellas or Sarasota counties, we may be able to help.