You Can Change A Veteran's Life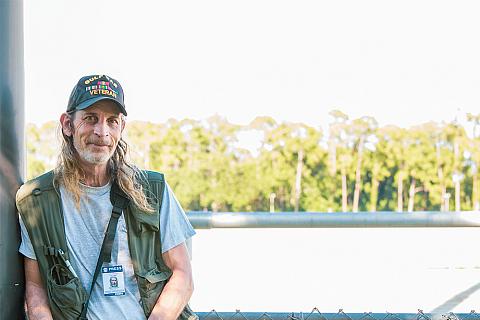 5 of the top 10 issues that lead to veteran homelessness can only be solved with legal aid.
Within the veteran population, at the intersection of mental health and poverty, we find thousands of individuals with complex needs. Many veterans are unaware that their issues require the help of a lawyer.  
Civil legal problems—from threatened evictions to unlawfully withheld benefits—are often the greatest obstacles to a veteran's health, housing, stability, and productivity.
The Medical-Legal Partnership Explained
Bay Area Legal Services has established several Medical-Legal Partnerships (MLPs) on site at VA hospitals in our service area to meet veterans' needs. Accessible legal assistance is shown to alleviate many of the factors that negatively impact a veteran's health and self-sufficiency—especially if the legal assistance program is tailored for veterans and has advocates working with and within the Veterans Administration.
Show Our Veterans That Justice Can Work For Them!
While our resources to serve these veterans are limited, the veteran population in our area is growing rapidly, and so is the need for our services.  
By supporting our Justice Works! Campaign, you can help us to serve those who have served our country.
The Major General Ernest A. and Marilyn Bedke Veterans Team Seeks To:
Expand the Veterans Initiative Team for improved outreach to veterans within our five-county service area.
Set the standard for innovation, delivering compassionate legal services through breakthrough projects such as our new statewide Veterans Legal Helpline.
Increase unrestricted funds, allowing agility in meeting the evolving needs of low-income veterans.
Ensure access to justice for all Florida veterans in need of legal support – whether through self-help resources, on-site advice, the Veterans Legal Helpline, or individual representation.
Apply for Services
If you live or have a case in Hillsborough, Manatee, Pasco, Pinellas or Sarasota counties, we may be able to help.